2014 Dodge Durango at Randall Dodge Chrysler Jeep Ram in Henderson, TX
I really like the Dodge Durango available at Randall Dodge Chrysler Jeep Ram in Henderson, TX, and I want to know more about it so I ventured out to the showroom to crunch some numbers, also to munch on some freshly popped popcorn.  Our General Manager, Roland Brent has perfected the art of popcorn, one could ask why this is important in a dealership.. anyone who has been amongst busy sales people having skipped lunch would never ask this question.  Perfect popcorn is however  just one of Roland's varied talents, he can also leap tall trucks, he's faster than a Dodge Challenger and he can make you a great deal on a vehicle, OK, two out of three.
Getting back to the subject, aside from the pronounced good looks of the new Dodge Durango in Henderson, TX, the list of amenities is thorough and matches up consistently with a buyer's expectations.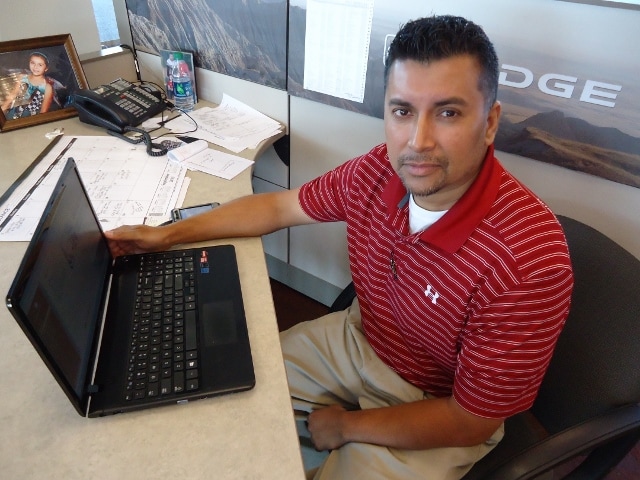 Rudy Salaiz, one of our bilingual, and the newest member of our sales team points out, the Durango does have rugged good looks, but the bragging rights don't stop there.  Dodge built this remarkable vehicle with better towing capacity than the Ford Explore and with the optional V-8 engine can pull a class leading 7400 pounds.  That means along comes your boat, your toy hauler, your trailer, your camper, I'd go on but I think you've got the idea.  Rugged good looks and the ability to bring your toys too, need I say more.
Yes, Derrick White insists there is more and shares with us that although the 2014 year model Durango has not yet been rated, the 2013 model rating was favorable overall and rated 5 out of 5 stars for side barrier protection for driver and rear passengers.
Jimi Vargas also informs me the disc brake system is the largest in its class allowing for even greater safety and superior handling. The expectation of stopping when desired is certainly at the top of any thoughtful drivers list of must haves and I'm thinking Moms, Dads, sportsmen, and deal hunters fall into that category, grandparents too I suspect.
Jimi has been on the Randall Chrysler Jeep Dodge Ram sales team for two years now and maintains his high level of customer satisfaction thru extensive product knowledge and the wonderful ability to listen to his customers' needs and concerns.  He listens to some great old music too, he can also listen to you in Spanish.
The new 2014 Dodge Durango is where your crew and your gear fit.   So says Jerry Gage, the most senior member of our sales team.  I don't know if he is the oldest chronologically, I just can't find a single person in the dealership including Mark Randall who can remember a time when Jerry wasn't a member of the team.
Roomiest Durango ever is actually how he puts it, more interior room than Ford Explorer, Nissan Pathfinder, and Toyota Highlander.  Roominess is important to Jerry; he likes his leg room, and elbow room and his shoulder room.  I'm saying Jerry is a guy who likes his space, perhaps not much different than most folks but we like for Jerry to be comfy in a vehicle as he gets a bit cranky when he bumps his head.  When it gets right down to it, I don't know many that don't.
My tour presented me with a good deal of information not the least of which is from Gilbert Gonzalez III. Simply put Dodge Durango has more standard features than any of the so called competitors.  In the three years Gilbert has been on the Randall team he's learned a great deal about how to simplify the buying process.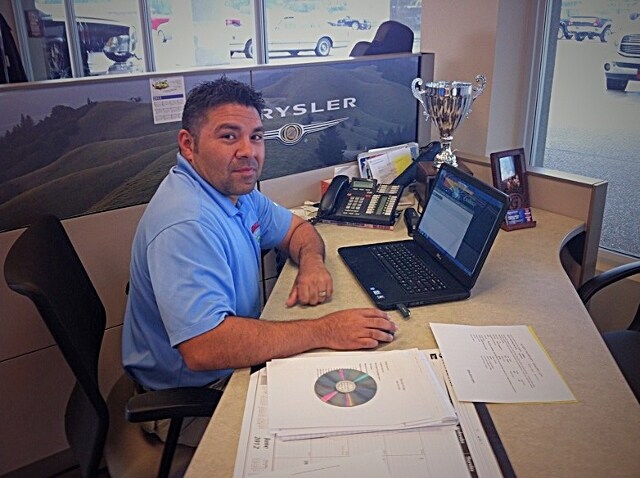 That's where it hit home with me, those rugged good looks, all the safety features, handles your crew and gear with large towing capacity, what more could a body want?  Well, a great place to get one, and you guessed it...that would be right here at Randall Chrysler Dodge Jeep Ram.  We are a close drive from the Tyler, Longview, Kilgore, TX communities so visit us soon for a test drive and be sure to sample that popcorn, don't be asking Roland to jump any trucks though.